Why Buy Local Flowers
We want you to know where your flowers come from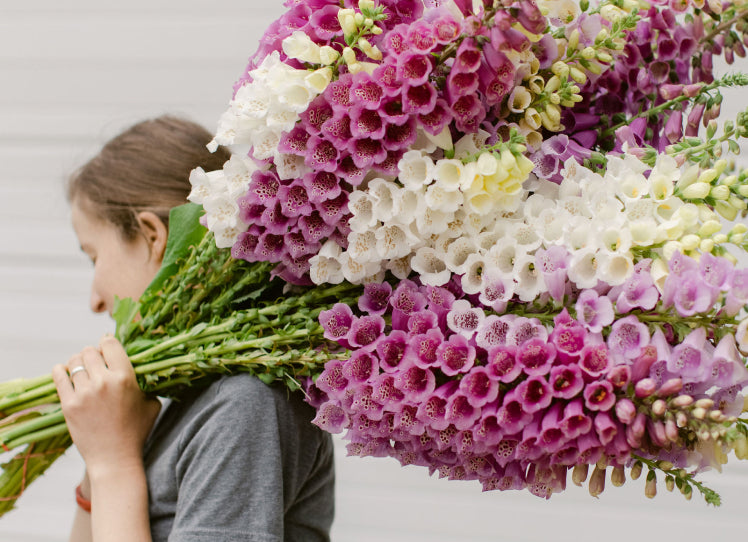 The Field To Vase
Movement
Most people don't think about where their flowers are from, unlike the food that they eat. Locally-sourced arrangements are more sustainable than traditional florist offerings. Most florists sell flowers shipped from thousands of miles away – 80% of flowers in the US are imported from overseas, covered in pesticide and carry a huge carbon footprint. 
Local flowers always reflect the season and include distinctive varieties not mass produced by the international floral trade. Their delicate texture, fragrance and freshness make their beauty truly one of a kind. 
Reduce Environmental Impact

Our flowers come from nearby, rather than thousands of miles away. Also, by only carrying what's in season we reduce our overall waste. Little Acre Flowers chooses environmentally sustainable practices, such as wrapping our bouquets in repurposed burlap.

Support Local Farmers

By supporting nearby growers we promote rural livelihoods and open spaces as well as support local jobs. We want to live in a healthy community with a robust economy of small businesses.

Enjoy Quality & Freshness

Local flowers are fresher, which means they are more beautiful and longer lasting. By using flowers at the height of their natural season, our customers get the highest quality blooms with local only.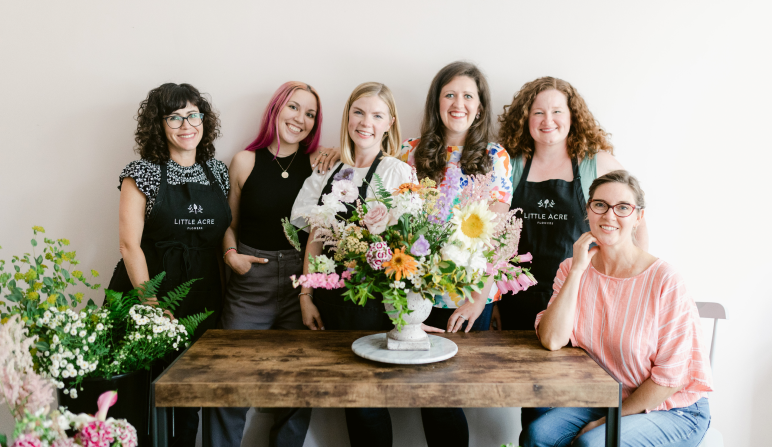 Discover Our Story
We are passionate about fresh, gorgeous and sustainable flowers.

Since 2014, we've worked with local farmers to create heart-achingly beautiful floral arrangements that are also environmentally and socially responsible.

Little Acre Flowers is DC's only 100% locally-sourcing florist, delivering daily throughout the District, Maryland and Northern Virginia.
Learn More
Our Partners
We love our growers! Here are just a few of the wonderful flower farms we work with to bring our customers the very best.